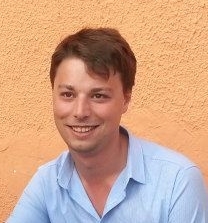 My name is Pierre-Samuel Natanson. I was born in 1987 in Cherbourg, Normandy. I grew up here, nurtured by the stories of my grandparents scattered throughout Europe. Early as a child, I used to visit the sites of the battle of Normandy, and grew a passion for WWII history. I went on to study military history at King's College London, and Caen University. I started leading tours for the Caen Memorial Museum in 2012. Thereafter, I worked for a small guiding company, where I gained more experience. During these fruitful years, I came to complete my knowledge of both the history and the geography of Normandy. This allows me to offer a rich, enlightening and friendly experience through one of the hardest battles ever fought in human history.
I created Normandy at War Tours in 2017, after several years of guiding on the Normandy battlefields to offer you a unique experience on your journey in Normandy. I offer tailor made private tours of the battle of Normandy sites for demanding guests. I seek to offer a once in a lifetime experience, and a deep insight into these formidable events.
My objective is to share years of accumulated knowledge, experiences and stories. I had the opportunity and the honour to meet with a number of WWII and D-Day veterans. In 2014 I started leading tours for the National WWII Museum (New Orleans, LA), and continue to do so to this day. I have worked in collaboration with a number of leading WWII historians and schcolars, Alexandra Ritchie, James Holland, Alex Kershaw, Craig Symonds, Michael Neiberg, Robert Citino and more.
In a previous post, I mentioned meeting Harvey Pearson, 15th Air Force veteran. Harvey was travelling with nine members of his family including his grandson, Hunter, who received support from his firm, RSM, to organize [...]
The high point of my recent trip to the US was meeting Medal of Honor recipient Hershel "Woodie" Williams USMC (ret) following his closing keynote of the International Conference on WWII at the National WWII [...]
I had the incredible opportunity to attend the 2017 International Conference on WWII at the National WWII Museum in New-Orleans from November 16th to November 19th. I have worked in collaboration with the National WWII [...]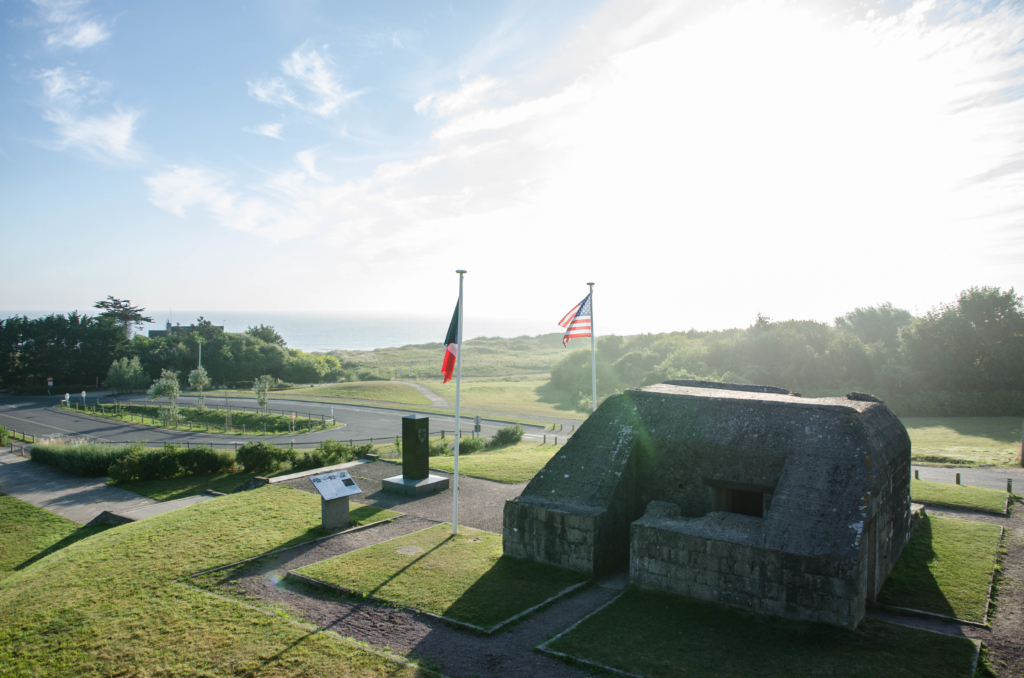 American Tours
Over one or two days, learn about the american experience on D-Day. From the exploits of the 82nd and 101st airborne division around Saint-Mère-Église and Carentan to the daring assault of US Army Rangers at Pointe du Hoc, from the dunes of Utah beach to the bunkers of WN72 on Dog Green sector of Omaha, you'll hear about the achievements of the "Greatest Generation".
You cannot understand the true meaning of bravery and sacrifice until you have stood in the middle of Omaha Beach at low tide!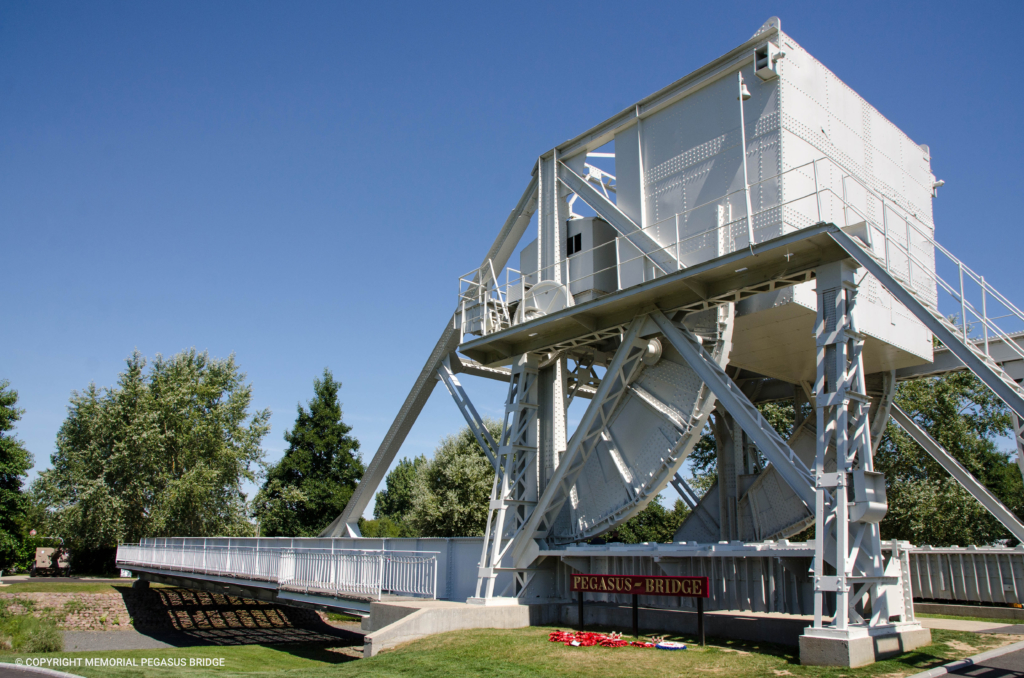 British Tours
Over one or two days, learn about british forces' return to the continent. Four years after Dunkirk, the 3rd and 50th British Infantry Divisions come back for their long awaited revenge! Discover Sword Beach, Gold Beach and the remains of the Mulberry harbour at Arromanches and the engineering feat that made the rest of the battle possible.
And, because no tour of Normandy is complete without it, hear about the first action of D-Day, the audacious assault of the 6th British Airborne Division on Pegasus Bridge!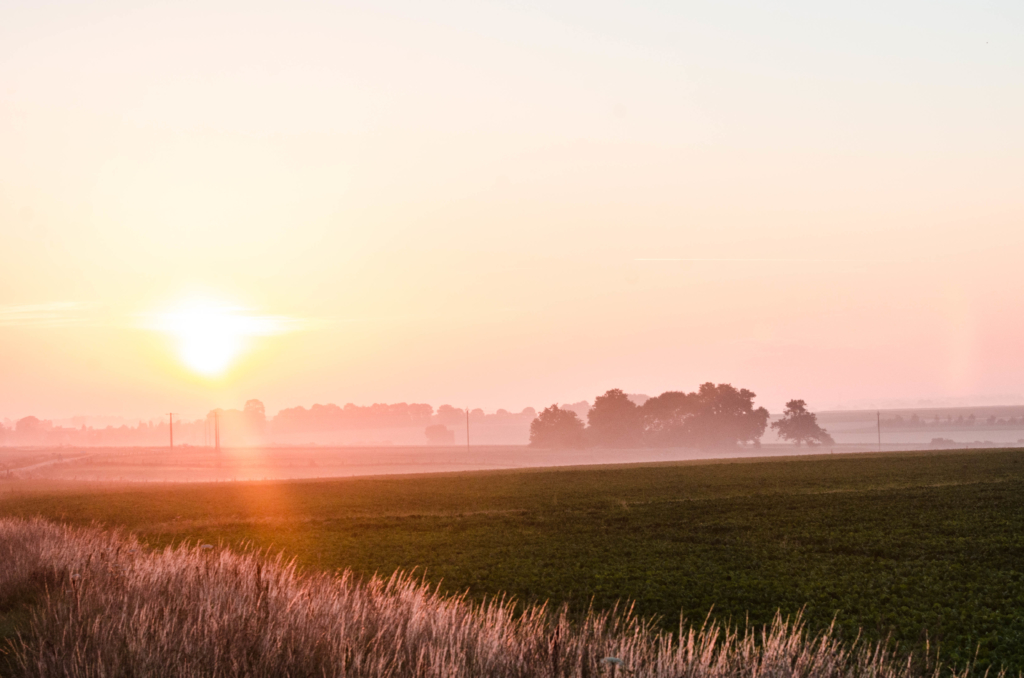 Canadian Tours
Over one day, learn about Canada's most significant engagement of WWII. Often forgotten, Canada, proportionally to its population, made the most important contribution to the allies' war effort. On D-Day, the 3rd Canadian Infantry division was tasked with storming the longest beach, Juno. It then fought against the infamous 12th SS Panzer Divison "Hitlerjugend" in what was some of the most brutal actions of the battle. From the violence of the assault to the drive towards Carpiquet airfield, learn about Canadian courage and fortitude!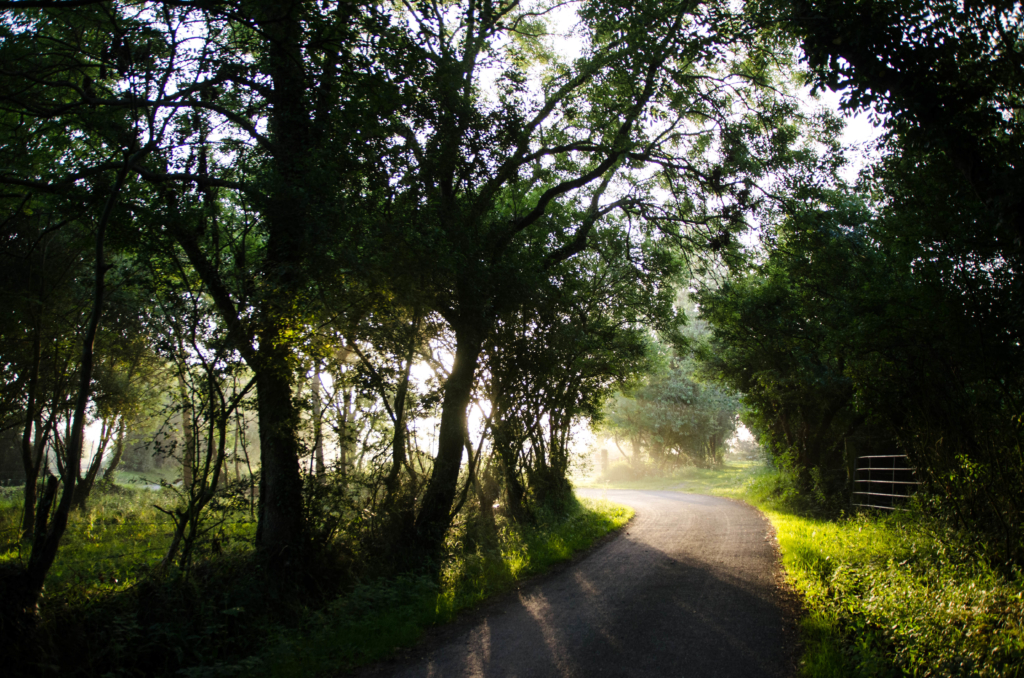 The Battle of Normandy
D-Day is only the first day of a battle that lasted three months and involved millions of soldiers. The push to Caen, the assault on Cherbourg, the capture of St-Lô, Operation Cobra, the German counter-attack at Mortain, Patton's drive into Britanny or the battle of the Falaise gap ; these are but a few of the major engagements that followed D-Day. Over one day or one week, the possibilities are endless!
Contact me for more information.
Tailored Tours
With Normandy at War Tours, there is no such thing as a standard tour. You may ask me to prepare your personal tour of the battlefields of Normandy. You might have a special interest in a specific topic, you might want to follow the footsteps of a relative who took part in the battle. I will do the relevant research and guide you into a unique experience and tour.
Pierre Samuel-Natanson provided an outstanding tour of the sites related to the Allied invasion of Normandy in June 1944. He is very well-informed, friendly, and patient. We were most impressed by his knowledge of the larger historical context of individual landmarks including many that are not on a standard group tour. In addition, he knows some wonderful (and reasonably priced) restaurants. We would give him the highest rating!
Pierre-Samuel Natanson is a superb guide! A knowledgeable and diplomatic travel companion, he offers fascinating insights into World War II Normandy—in the context of European and world history and current events—and is equally skilled at responding to varied interests and energy levels. On short notice, he organized a perfect two-day visit, assisting with logistics and providing referrals for travel in other regions of France. As a museum professional accustomed to exploring historic and cultural sites with scholars, curators, and cultural officials, I recommend him highly.
I have written about the Normandy Campaign and visited the area at least a dozen times, often with professional guides. Pierre is
the best I have encountered. He is an accomplished historian as well as a superb tour guide–charming, articulate, and acutely sensitive
to the nuances of the campaign. He opens up new worlds for the visitor.
I travelled to Normandy in the summer of 2017 with the hopes of learning about my GI grandfather's experience as a soldier during WWII. Pierre-Samuel Natanson was the consummate tour guide, historian, translator, and storyteller. Pierre set the timeline of WWII very clearly and skillfully wove my grandfather's unit's history within the larger picture. He brought each scene to vivid life. His training as a historian is evident and something that can be learned. What can't be learned but what Pierre has in spades is his clear love for his subject matter and personable way of relating history to his audience. On top of it all, he's a nice guy and a decent human being; I especially appreciated the way in which he was considerate of the older members of my family during our tour. It was a dream trip of a lifetime and Pierre Natanson was a large part in making that dream a memorable reality.
I want to thank Pierre for an incredible day. We found Pierre's comments to be extraordinarily incisive and informative. The tour/lecture provided a great tactical and strategic overview of the Battle of Normandy. The above was coupled with a remarkable and detailed discussion of the human aspect of D-Day. As my son begins his training as an Army officer, Pierre has provided a great foundation. Pierre's time and information was greatly appreciated.
Pierre knows his stuff cold and delivers it in a most interesting and engaging way. I cannot imagine touring Normandy or Other WWII (Europe) events without Pierre as guide. His sense of humor and warmth added to our enjoyment as well as to our appreciation of the historical aspects of the tour. He clearly loves his job and his infectious enthusiasm impressed all of us. This tour will be the subject of conversations and fond memories for years to come!
When I got off the train in Bayeux, I was astonished to see him standing outside my carriage door. He is a great host, and takes you to the historical sites in his car. When we got to the first beach, Pierre's intricate knowledge of the beaches astonished me. When we stopped for lunch at a nice seafood place I looked at my place mat and saw a historical looking figure and said," Is that Bernard Montgomery." And with just a glance Pierre replied," no that is General Philippe Leclerc, Head of the 2nd Free French Armored Division." I was amazed that by just glancing he can tell you something about the person. He can also recognize different tanks and weapons, and when we went to Point Du Hoc he recognized which weapons caused the different craters. I'm 11 years old and I love history and Pierre has widened my love of history even more.( Like the gap between Juno and Sword.) He is a great guy and historian.
Our guide, Pierre-Samuel, collected us in our hotel lobby – at once we felt at ease and in very capable hands. As the day and the adventure unfolded, our first impressions were validated time and time again! The story that surrounds D-Day and this beautiful region was brought to life by Pierre, his passion and his remarkable mastery of this subject. The events of June 6th, 1944 were revealed to us in a way unexpected! The movies we've seen and the lectures we have attended are only a veneer – the back-stories, the coincidences, the correlations of unexpected events are what left with such an enriching experience. These nuances would not have been ours to cherish, and to ponder, without the depth that Pierre so eloquently shared. Regardless of the questions we posed to Pierre, we were rewarded with a panorama of insight that both adhered to the greater subject and unfolded specifics that left us wide-eyed! Without reservation I recommend a trip to Normandy, but I caution: do not stand upon this soil and overlook the soul!
My family of six (four college age children) booked a whole day with Pierre touring Normandy from the American perspective.  It was, without a doubt, the best day of our two week trip.  Pierre was enormously knowledgeable and educated, clear and informative with an ability to mesmerize us all with his enthusiasm and obvious interest in WWII.  His English was perfect (and I was an English major!).  He stayed on task outlining the complicated situation, the detailed strategies and the perils and triumphs of all the Allied Forces.  He knew absolutely everything.  We were all profoundly impacted by our day in Normandy with Pierre.  We were so lucky to have booked him!
How much do I charge?
Pierre-Samuel Natanson
2022-10-25T16:44:14+00:00
I charge 630€ a day with transport. This includes my services for 8 to 9 hours and transportation but does not include lunch or entrance fees to museums you wish to visit.
If you prefer to use your own transport, I can step in your car (rental etc). In that case I charge 450€ for the day.
These rates are for tours starting less than 30 min drive from Bayeux or Caen. For tours starting further (e.g. Le Havre or Cherbourg) please contact me for rates.
Do I charge extra for the research needed for tailored tours?
Pierre-Samuel Natanson
2022-01-04T14:35:08+00:00
Yes and no. I do not charge a fee for my time conducting research, however I will pass along the costs associated with the research (purchase of books I won't reuse, archival fees, documents order etc).
What are my deposit and cancellation policies?
Pierre-Samuel Natanson
2022-01-04T14:33:45+00:00
I do not ask for deposits to confirm a reservation. Just a written confirmation via email.
I do not charge cancellation fees up to 7 days before the tour. However, if you cancel 7 days or less prior to the start of the tour, I will invoice you for the entire tour.
Can you visit all five landing sectors in the morning and Bayeux and the Mont-Saint-Michel in the afternoon?
Pierre-Samuel Natanson
2022-01-04T14:34:35+00:00
No, you can't.
Normandy and the area where the allies landed is vast (55 miles/80 kilometers between the western end of Utah and the eastern end of Sword). I conduct guided historical tours, not sightseeing tours and you need to allow time to explore and understand the specificity of each sector. An easy rule is that you can visit two adjacent sectors in one day, e.g. Utah/Omaha, Omaha/Gold etc
Moreover I only conduct tours on sites linked to the landing and the battle of Normandy. If you want a guide to visit cultural sites such as the Bayeux Tapestry or Mont-Saint-Michel, contact me and I would be me more than happy to recommend colleagues/friends.
Where are the best places to stay in Normandy?
cins
2017-11-10T22:48:03+00:00
Normandy offers a wide variety of accommodations options from country B&Bs to modern city hotels and it really depends on your preferences.
For touring, the most central location is Bayeux. It is a lovely little town (one of the few to not be destroyed during the battle) and has many hotels and B&B.
My personal favorite are the Villa Lara (5*) and the Hotel d'Argouges (3*). If you prefer a more bucolic scenery, the Château la Chenevière and the Château d'Audrieu are beautiful hotels and still close to most of the important sites.
Contact me
Please fill in the form below!